Thank you for trying FEATool Multiphysics!
If you have not done so already, please download FEATool from the link below, and follow the installation instructions in the FEATool Quickstart Guide to install the software on your system.


Activation
Copy and take note of your registration token below (click to download and save it in a text file).
To register and activate your license, start the FEATool GUI on the computer system you wish to activate (each registration token is only valid for a single use, and can only activate one system). Make sure your system is connected to the internet and not blocked by firewalls, then select the Register FEATool… option from the Help menu.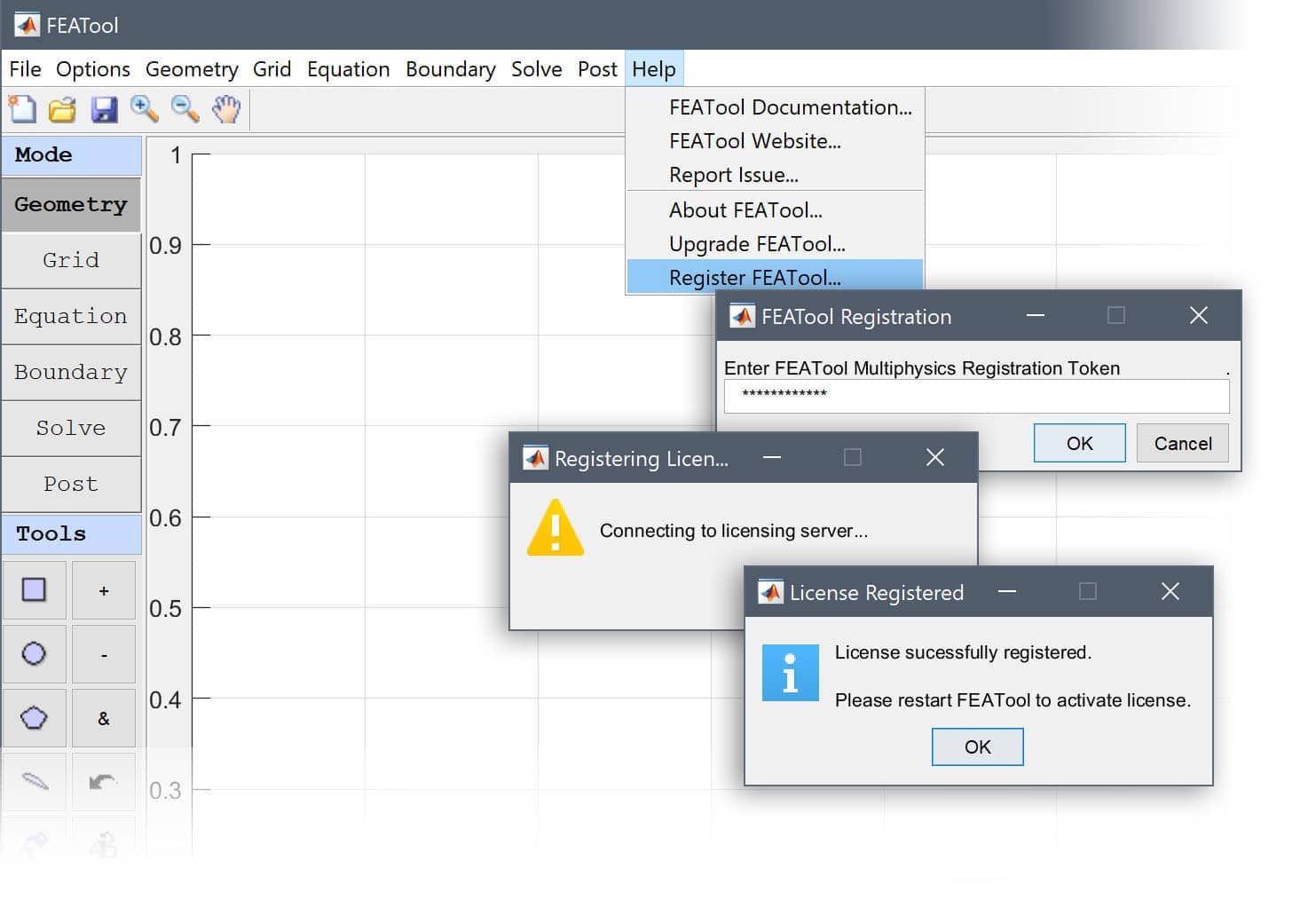 A dialog box will open where you can enter the registration token. Press the OK button and wait for confirmation that the licensing server has received your token, system information, and generated a license key. After the sever has sent the license key it will be saved and stored in the FEATool users directory, after which the registration process is complete. (It is recommended to restart both MATLAB and FEATool after registration to clear the memory).
To verify that your license has been registered select About FEATool… from the Help menu. The About FEATool dialog box will show the license type and information.
Quickstart
To get started with FEATool you can try out some of the built-in tutorials which can be run directly from the File > Model Examples and Tutorials menu option in the FEATool GUI, or take a look at any of the quickstart example models and video tutorials. Note that, as all functions are initially loaded into memory, the app may take some time to load and show the GUI on initial startup.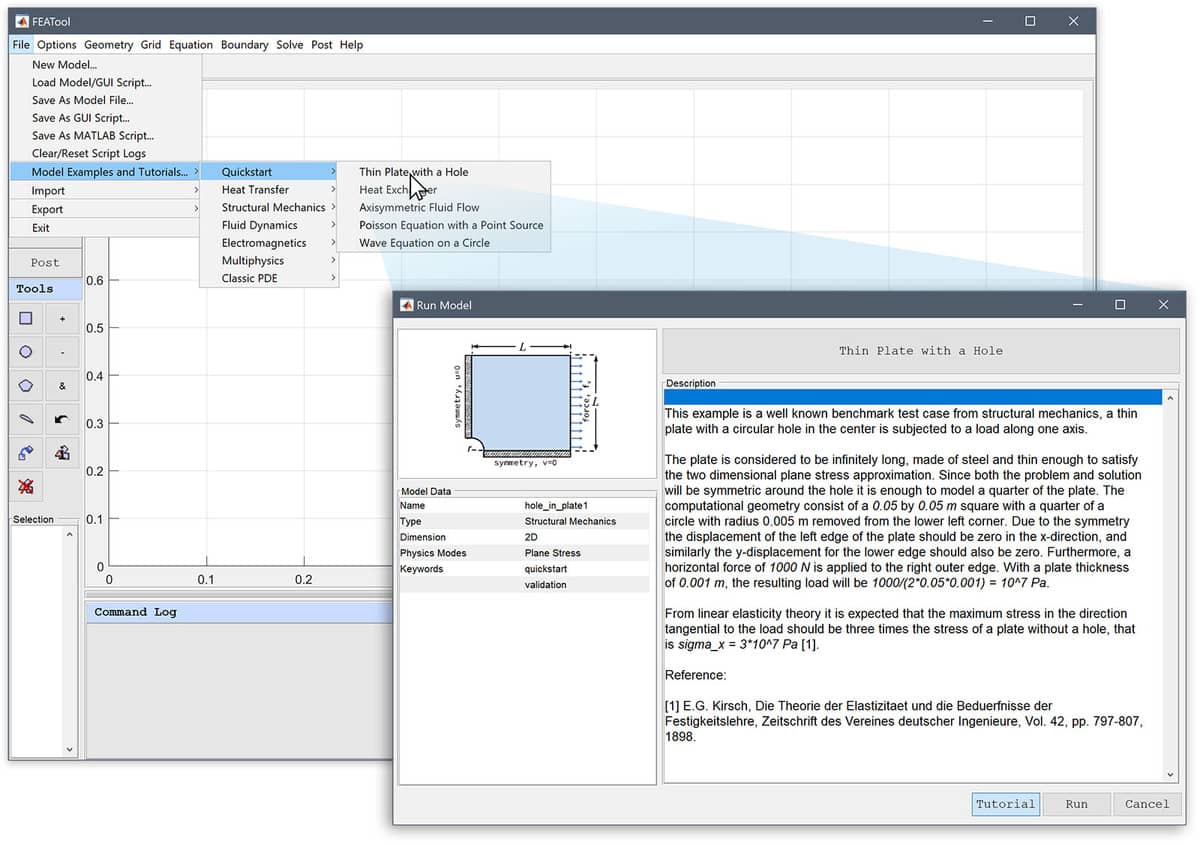 Support
If you run into any issues or problems when using FEATool, the Documentation and Frequently Asked Questions (FAQ) contiain help. Questions and bug reports can be submitted to the user and community discussion forum. Alternatively, direct and priority assistance from the developer of FEATool Multiphysics is also available with support and consulting packages.